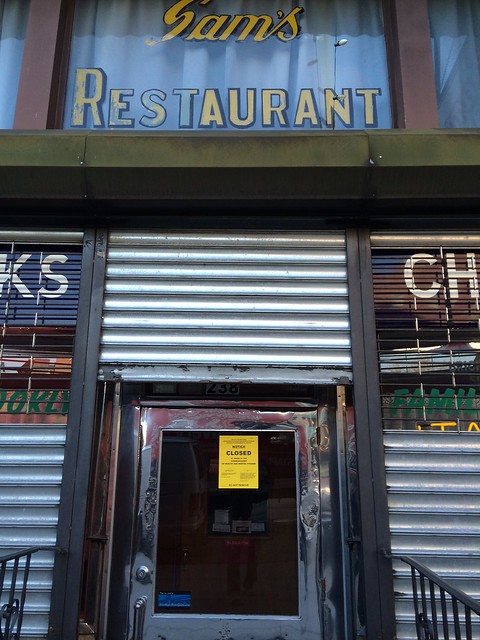 photo credit: Dennis Berman
Sam's Restaurant, the old-time Italian restaurant at 238 Court Street that was founded in 1930, has been temporarily closed by the
NYC Health Department
. The photos above were taken by Dennis Berman on Thursday.
A quick check on the Health Department's web site shows that Sam's was inspected on March 26th and received a score of 27. The eatery was sited for several 'critical' violations, but has retained an A rating. Obviously, the Department re-inspected the place in the last day or two. As per the web site, the Health Department monitors "
inspections at a restaurant that has performed very poorly on its re-inspection. The Health Department may continue to inspect the restaurant roughly once a month until it scores below 28 or the Department closes it for serious and persistent violations
."